Posted by Outdoors Domain on 9th Oct 2018
Overview
Outdoor heating enables us to enjoy our outdoor entertaining areas in comfort and extend their use from early spring, right through to late autumn. The large range of outdoor heater designs and types, currently available, ensures that a heater for any specific requirement or location is easily found.
Different Types Of Outdoor Heaters
There are three main categories of outdoor heaters. They are:
Electric Outdoor Heating: Slimline alfresco radiant heaters, infrared heating or heat lamps, in-ceiling radiant heater and the like.
Gas & Flame Heaters: Gas area heaters, patio heaters, column heaters, flame heaters, ceramic tile heaters and the like.
Fire Pits, Chimeneas & Pellet Heaters: Open fire pits, clay fire bowls, fire chimeneas, indoor fluid pellet heaters and the like.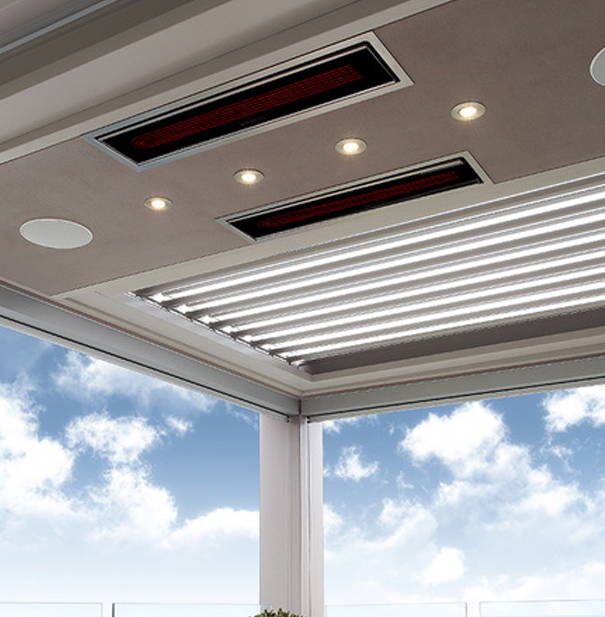 Benefits of Outdoor Heating
Entertain and enjoy the outdoors throughout the year
Take the chill off the air and stay warmer outdoors
Convert your outdoor alfresco area into a '5th room' which can be used whenever you need it.
Improve the functionality of your outdoor space increasing the liveability of your alfresco area.
Outdoor heaters are now both affordable and durable with significant R&D going into products.
Key Differences Betwee

n Outdoor Heaters
Some heaters can be used indoors. Others cannot.


Different types of heaters are more or less sensitive to environmental elements like a breeze or wind.

Their power source, be it propane or natural gas or electricity.


The space you're trying to heat and whether it's open, semi-enclosed or fully enclosed
Electric Heaters
Electric heaters are sleek & contemporary in design and very versatile. They are usually mounted to walls or ceilings and provide excellent heat distribution.
Features
Designer style & aesthetics
Radiant & infrared heat
Wall & Ceiling Mountable
Remote control operation available
No gas refills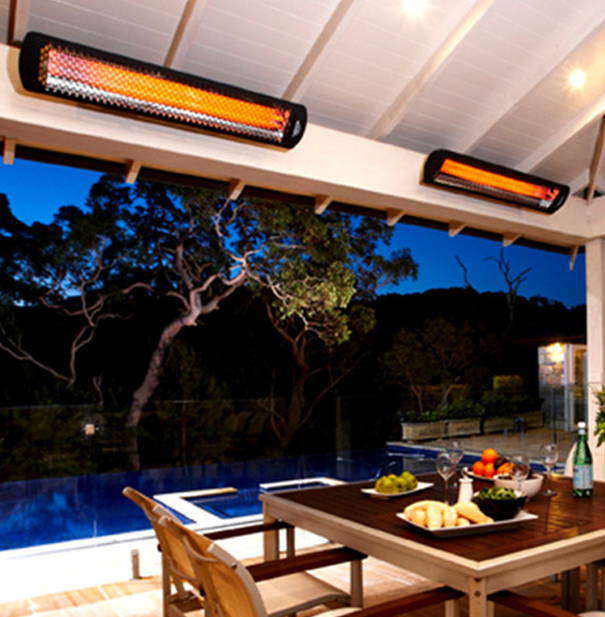 Gas and Flame Heaters
Gas heaters are tried and trusted. They pack a serious punch and are ideal for any open alfresco or entertainment area. They're lightweight, portable and simple to use.
Features
Combines Visual Flame with Heat
Affordable range
Array of styles
Portable & Easy to move
Safe Tip-Over Switch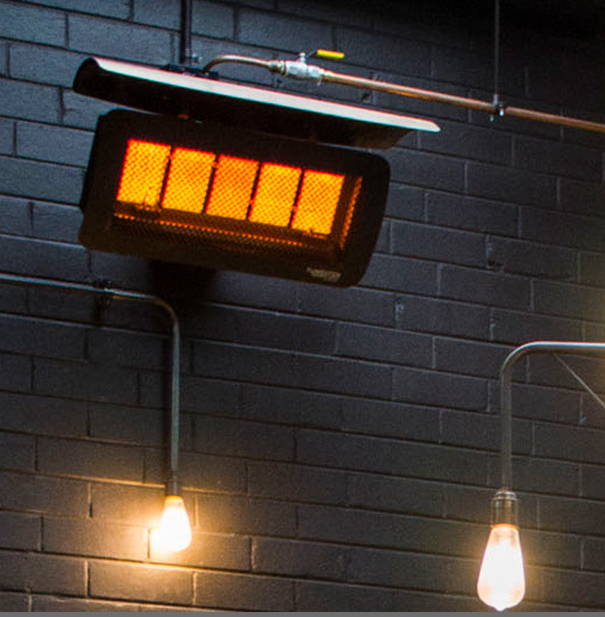 BROMIC TUNGSTEN 500 SERIES SMART HEAT OUTDOOR GAS HEATER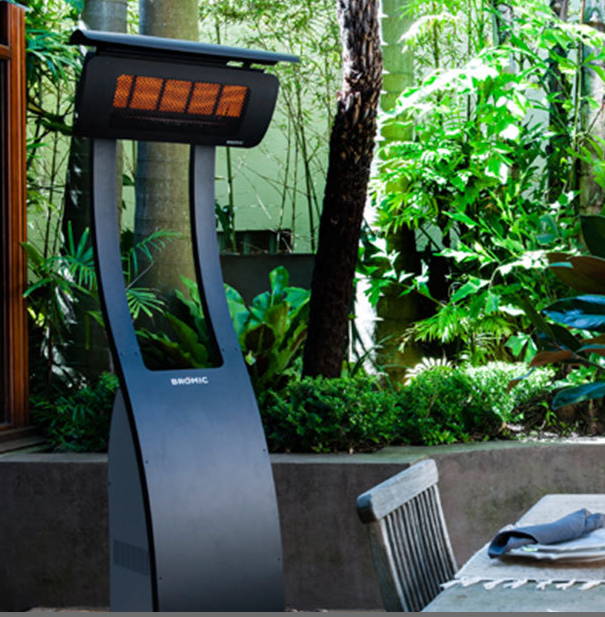 BROMIC TUNGSTEN SMART HEAT PORTABLE HEATER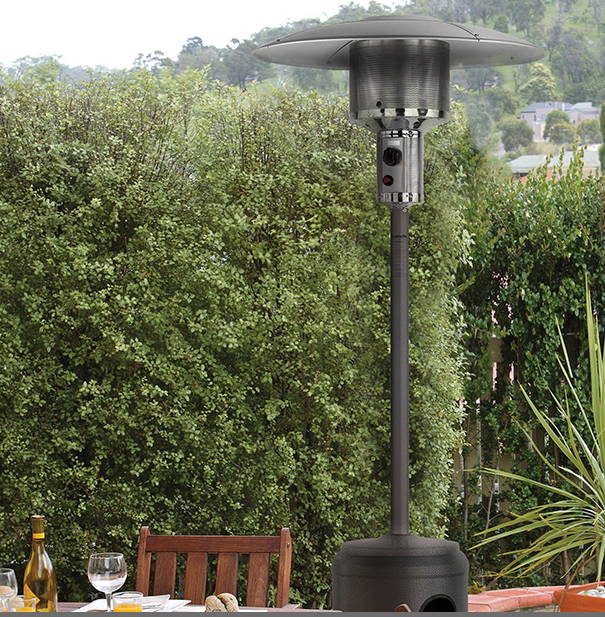 GASMATE NOVA STAINLESS STEEL PATIO HEATER WITH FREE BONUS TABLE
Fire Pits and Chimeneas
Only Fire Pits & chimeneas provide the raw heat and the enjoyment that we all get from a untamed flame. Now available in a variety of styles, load them up with fuel, sit back, and enjoy!
Features
Natural Beauty of Fire
Raw & Earthy Feel
360 Degree Heat
Perfect for Open areas
Raw Fuel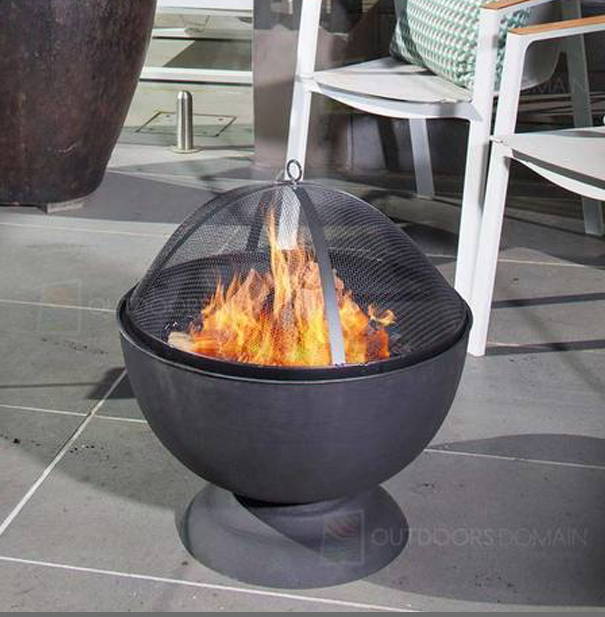 CHARMATE CAST IRON FIRE BOWL
Charmate Fire Pit Bowl with Perforated Base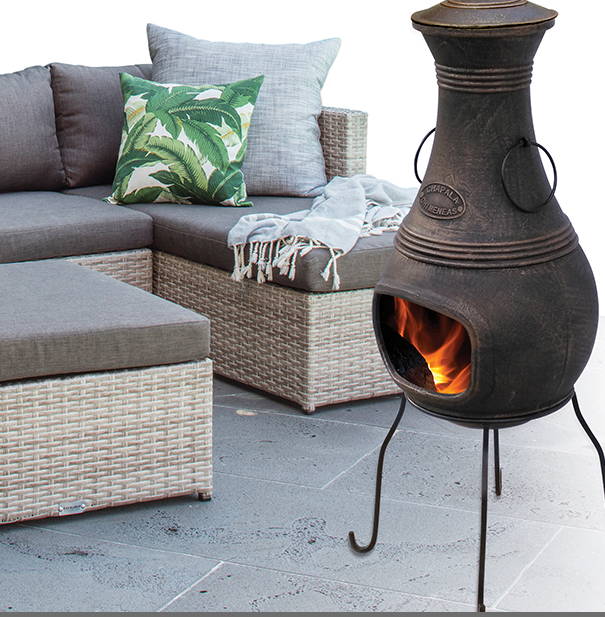 CHAPALA LARGE CAST IRON CHIMENEA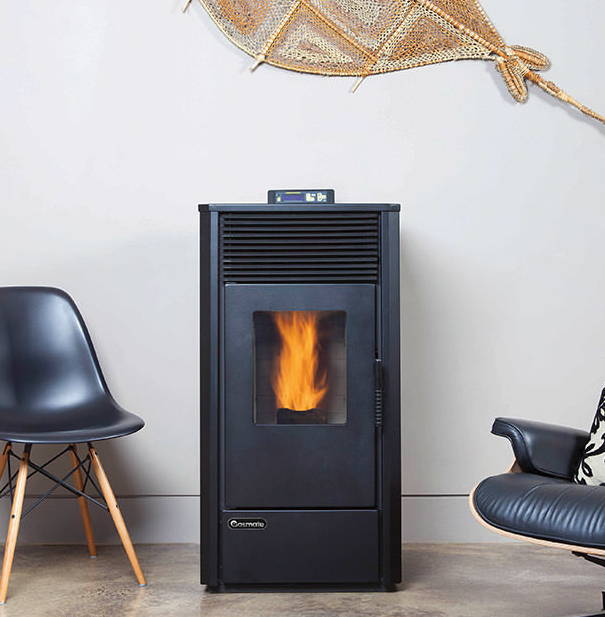 Need more help with your heating needs?
Feel free to get in contact with one of our team on 1800 794 839 to discuss your heating needs. We'll be more than happy to help!