---
OVERVIEW
The Hark HK0522 Gas Smoker is a rock solid 2 door smoker that is both easy to use and perfect for anyone looking to smoke meats at home.
---
---
---
ASSEMBLY
Minor (Approximately 30 minutes to assemble)
---
IDEAL FOR
First-time meat smokers
Those who don't care to stoke/manage a fire
Any sized space where ventilation is good
PROS
Easy to maintain & clean
Good heat consistency
Simple to use
CONS
Limited to smaller racks & cuts of meat
Piezo Ignition
---
---
The Hark 2 Door Gas Smoker is the perfect smoker for first-time users. You don't need to be a rocket scientist to assemble it, and the product is easy to use - offering great first-up results for the average punter getting into the game.
The simplicity of this smoker is what makes it perfect for anyone starting out. There's no stoking fires, no tuning-plates to experiment with, and no drafting or cracking doors. It's essentially an elongated hot-box that that stands upright allowing smoke to travel from the bottom to top and out the three adjustable temperature control dampers resulting in great tasting food.
Made from black powder coated steel (which I'd guess is around 1-1.2mm thick), the smoker is divided into two sections that are both easily managed via separate doors.
---
THE BOTTOM DOOR
WHATS BEHIND DOOR 1?
The bottom section and lower door of the smoker are where the magic happens. Opening it reveals the smoker's single 12.8 MJ/hr burner, vitreous enamel water pan and wood chip box.
---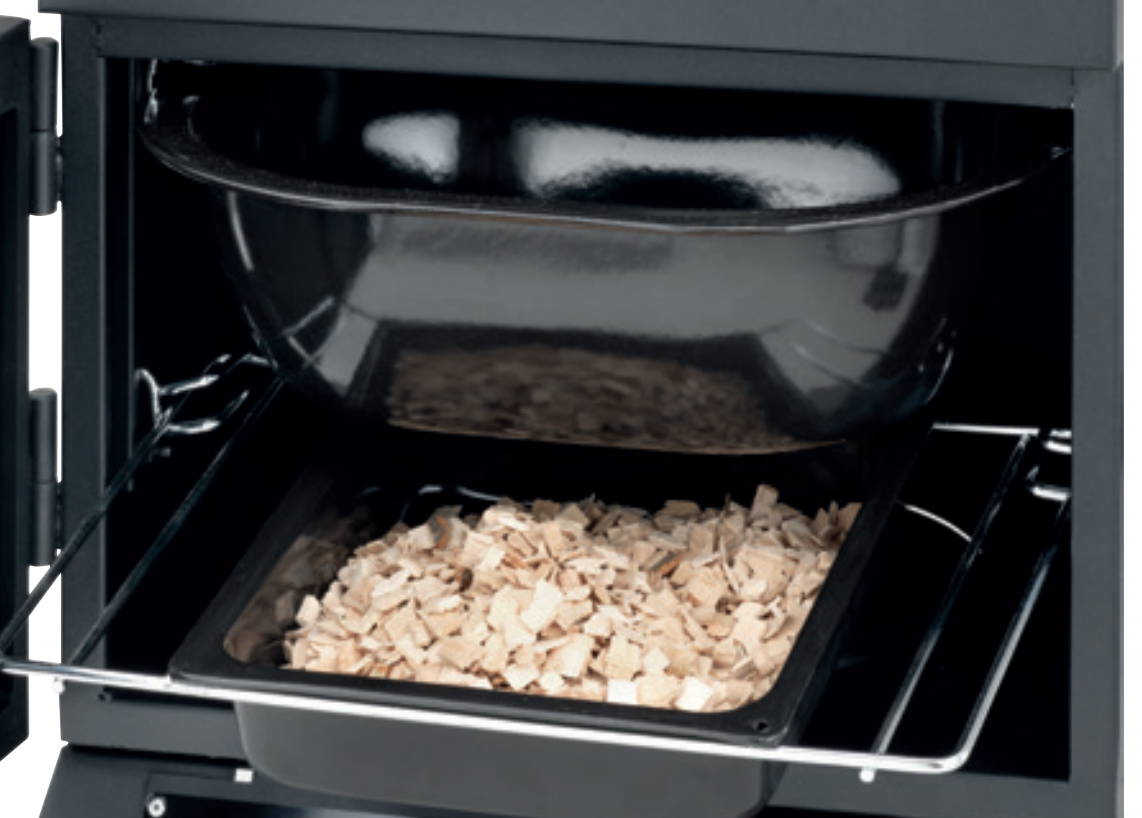 I won't go into detail about how smokers work, but in short, the ignited burner sits underneath the wood chip box, directly heating the wood chips above it. This results in smouldering wood chips that infuse your meat/s as they're cooked by the smokers gentle heat - giving you delicious food! #foodgasim
---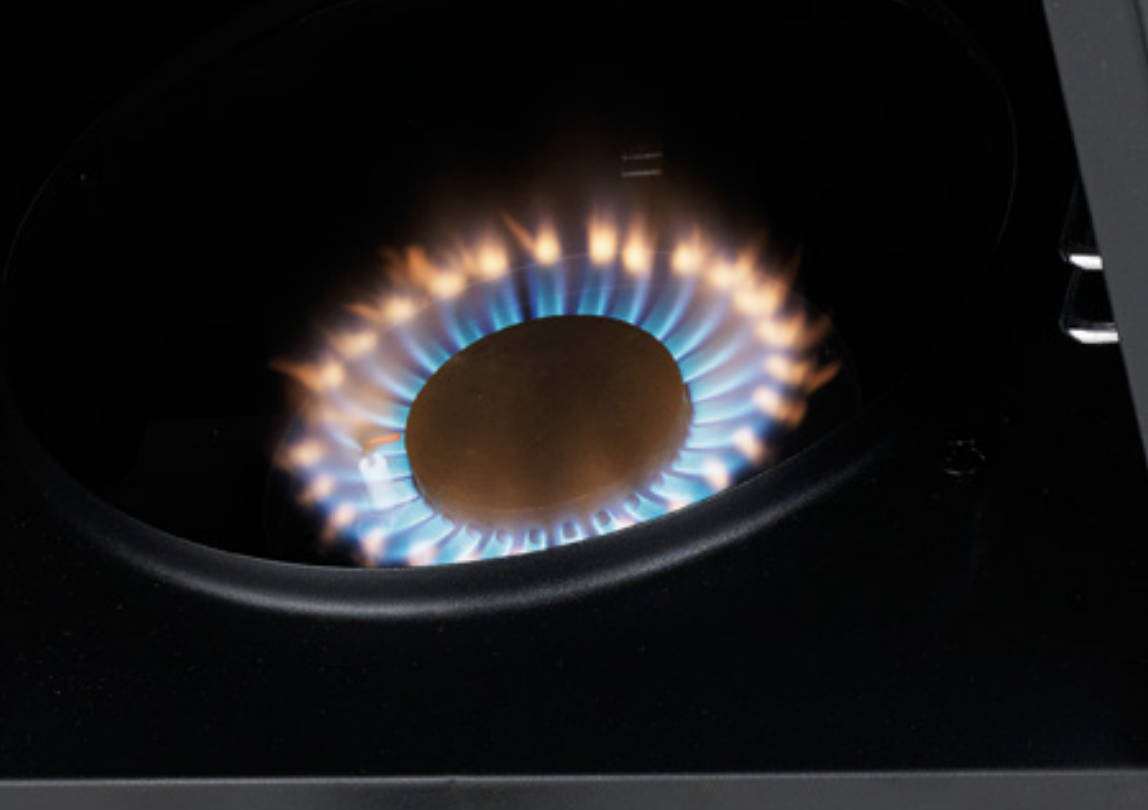 The Hark's burner is pretty good: remember, we're talking about low and slow cooking, so the stainless steel circular burner is more than adequate for the 59x53x100cm cooking box (LxDxH). The box itself retains heat really well but will fluctuate with a change in temp during a long cook (eg. if the sun comes out or the ambient temp dips significantly).
The single burner combined with a low set slow burn also means you get good economy from a single gas bottle despite using it for 6-12 hours at a time. The burner gives a clear & even blue flame and is ignited using a manual piezo ignition. In my opinion, the piezo ignition leaves a bit to be desired - even for an entry-level unit. Sometimes it works first time, but most of the time, the igniter needs to be clicked 3-8 times before the igniting the burner - which if I'm honest, can feel a little unsafe and would be a cheap manufacturing upgrade. If I don't get a light within 3-5 seconds, I turn off the gas, wait for 15 seconds and go again to make sure I let gas disperse. Once you get a spark, the thermocouple heats quickly, and you can release the mildly sensitive gas valve to begin warming the smoker.
---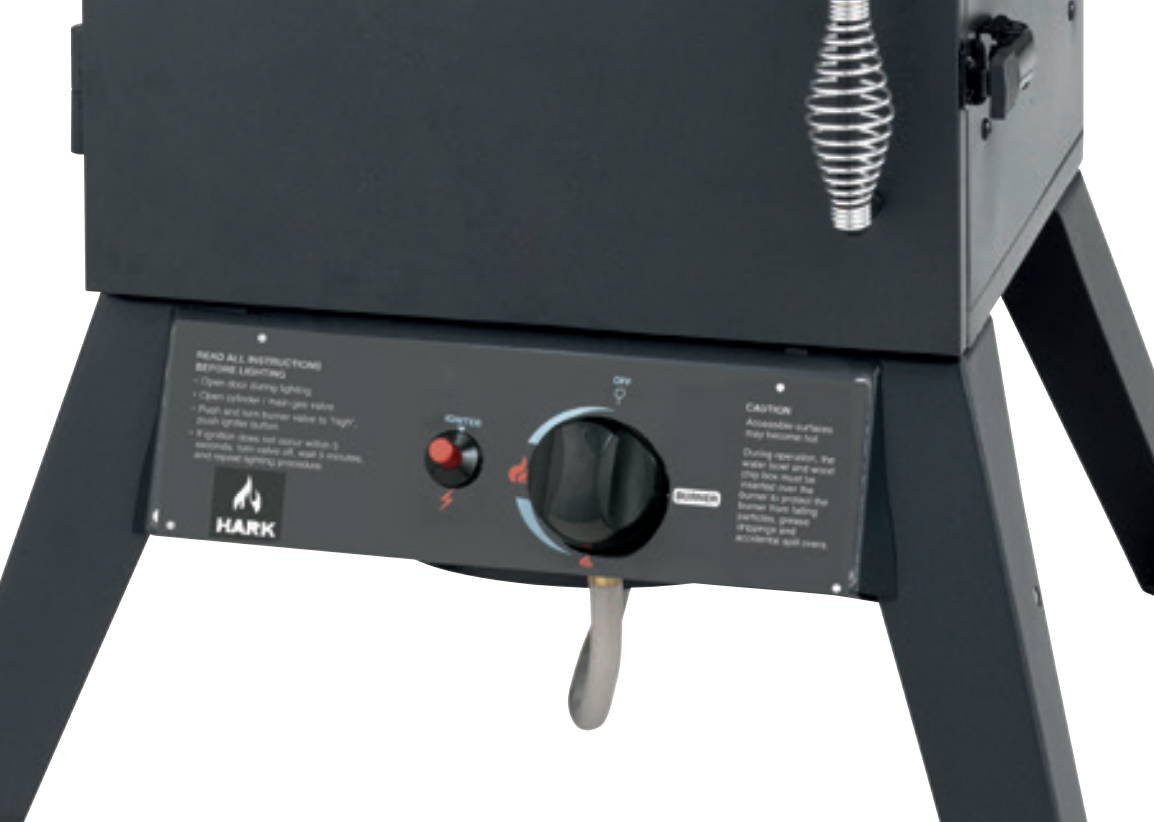 I always make sure the water bowl is full before I start heating the my 2 door - using warm or hot water also saves the smoker a little work. This ensures I find a stable temperature before cooking and make any necessary adjustments to temp before the meats go in.
The water bowl invariably gets pretty grotty from meats juices and rendered fats that are captured in the water bowl, but the vitreous enamel coating makes it easy to clean after every-other cook (I don't like being a slave to clean gas appliances - they're meant to get dirty). The base of the smoker box can also be easily cleaned if that's your thing.
The Hark 2 door smoker's chip box is about 20x20cm and comes with a vented lid. It holds a good amount of chips (which I like to soak to make sure they don't burn out too quickly or catch light). Depending on your taste and cooking style, the smoker will go through around 300g-1kg (about half to 1 bag of chips) per cook.
THE TOP DOOR
WHATS BEHIND DOOR 2?
Behind door number two is your prized possession, the winnings for the toil... your meat. The top section encases your meats, which are stacked on racks and accessed via the top door. Having two doors is a great feature! It creates two distinct spaces, ensuring that you can access your wood chips without letting the heat escape from the cooking section above it and vice-versa.
---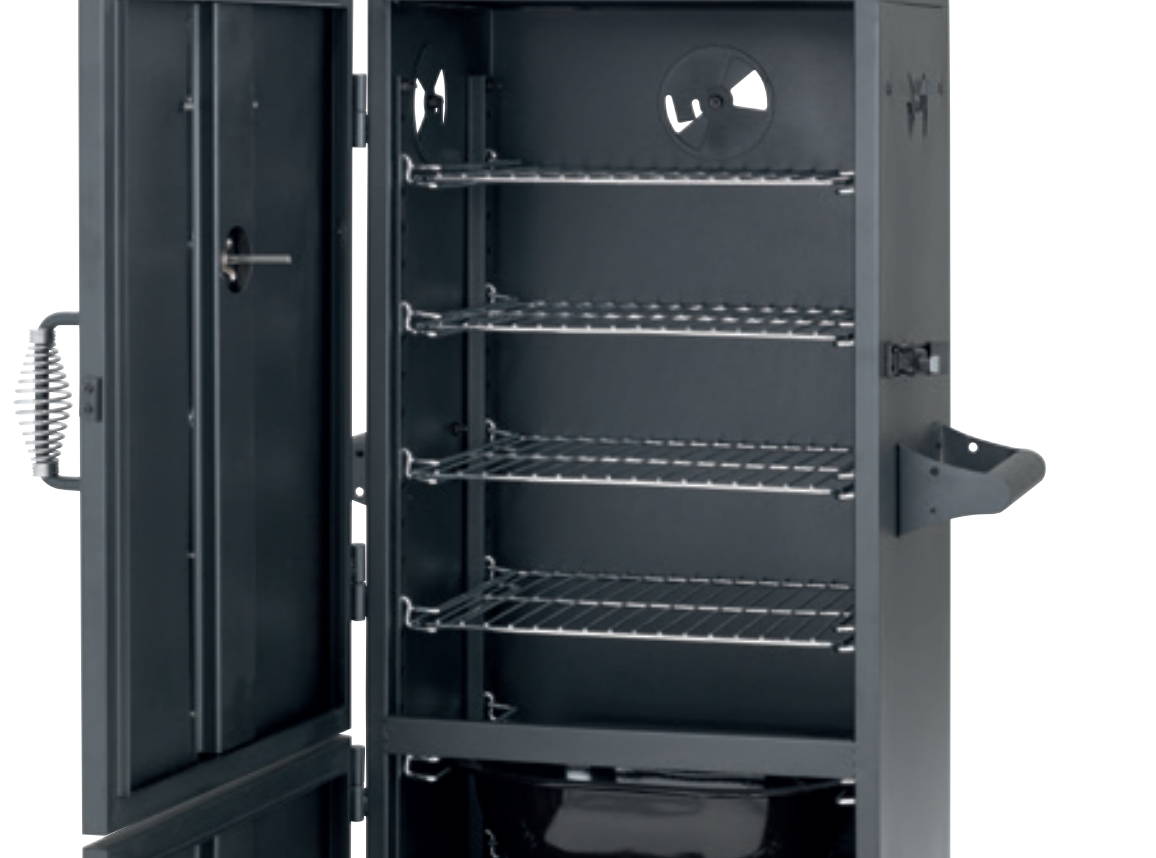 This smoker comes with four height adjustable chrome racks that are again very easy to clean in the kitchen sink or dishwasher. Depending on whether you're cooking ribs (more of a low profile cut) or something like a Boston butt (which has a little more height and needs more clearance), you can quickly adjust the rack clips to a height that suits the food you're cooking. I take my racks inside when preparing meat and load my seasoned meats directly onto the racks to carry outside and put into my smoker.
---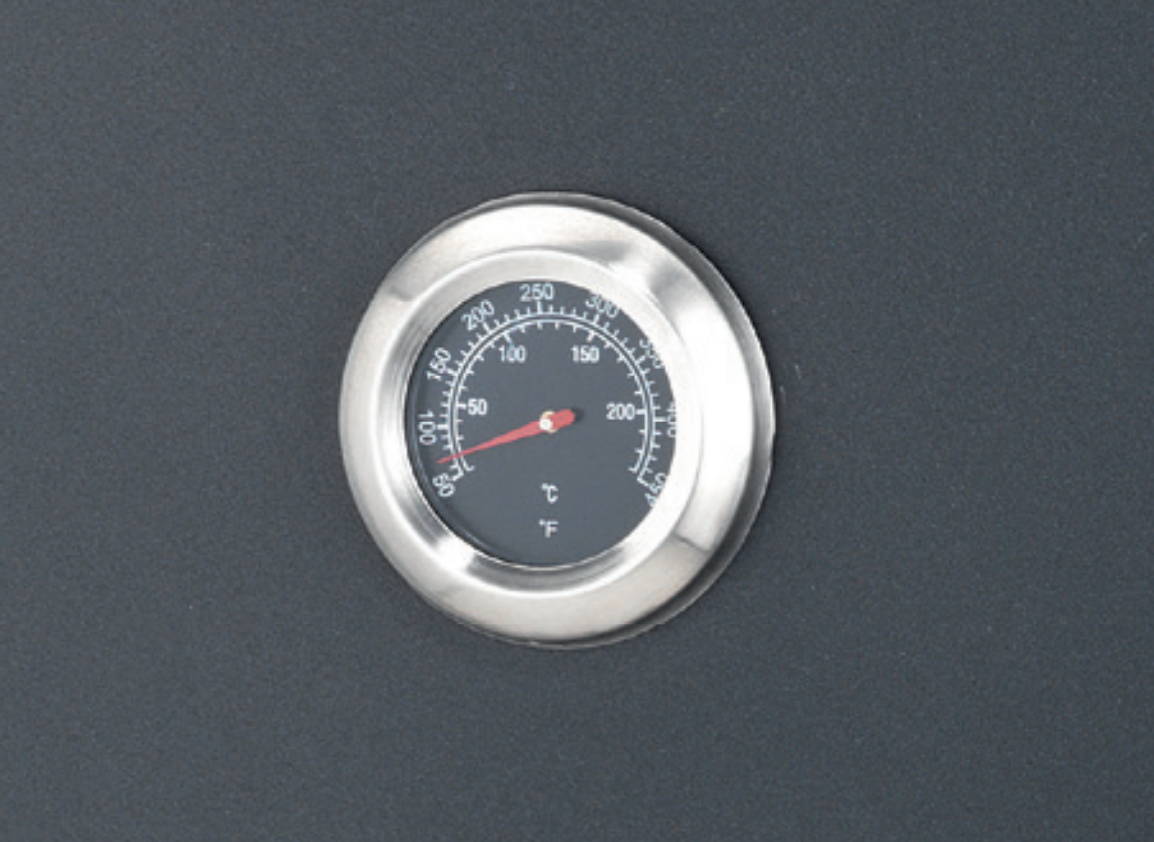 The upper door has a bimetal thermometer built into it which is readable in both Celsius & Fahrenheit. It's an obvious inclusion on a smoker but a little cheap and nasty, and I never trust BBQ thermometers. It works consistently, but in my experience, can be imprecise. I'd hazard a guess and say it has a tolerance of +/- 10-15 degrees, which doesn't sound much but is significant over 9 hours: A temp disparity like this can be the difference between buttery beef short ribs or meat that's slightly underdone and crunchy. Investing in a digital thermometer is a must in my opinion - or even better, get a dual probe so you can measure the internal meat temperature as well as the smokers internal temp.
---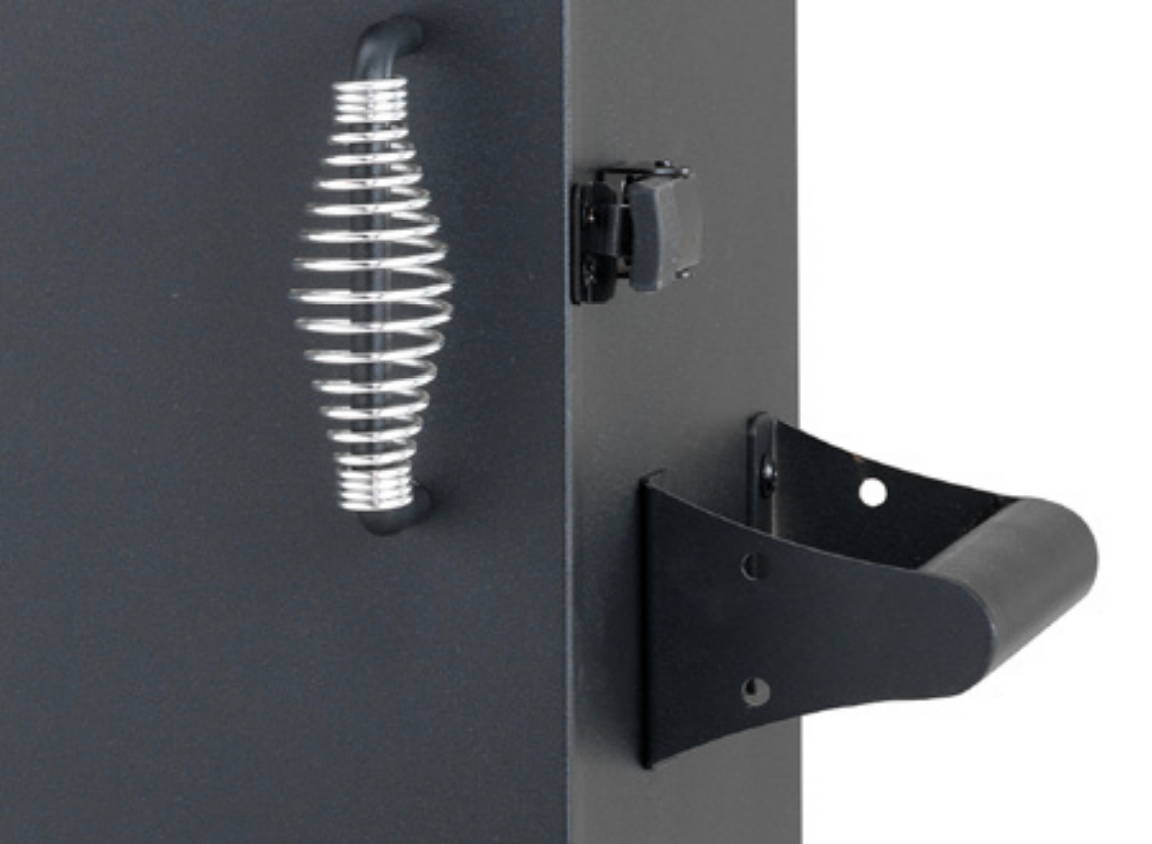 The doors (both top and bottom doors) have adjustable latches ensuring you get a tight seal on the doors and avoid leaking smoke - you want the good stuff going through the meat, not out the doors!
The side carry handles are very sturdy and easy to grip when moving the smoker around. It can be awkward to move by yourself but is very do-able. If you've got water in the bowl, make sure you go slow when moving or you'll wind up with a fair old mess on your deck or floor.
I love the hark 2 door smoker and would highly recommend the unit to anyone that is thinking about getting into smoking for the first time. It doesn't require the time and attention of an offset smoker but still produces delicious smoked meats with a little love and only moderate attention. A winner for mine!
---
MY COOKING TIP
Warm up to a stable temp pre-cook & always uses a 3rd party digital temperature thermometer. Enjoy!
---

---